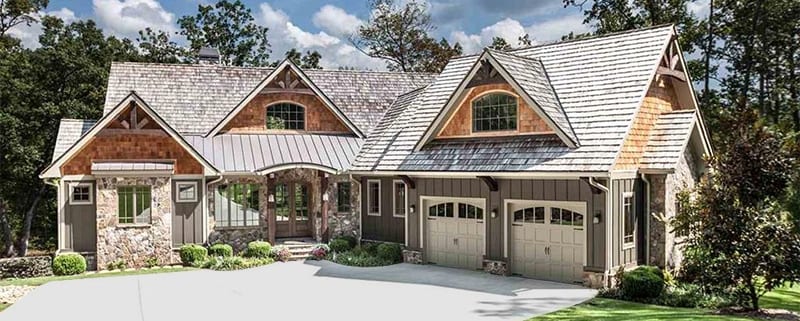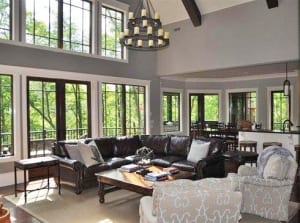 Are you ready to build a lake house? Whether you've just been thinking about the idea or you're ready to get the process started, there are some things you need to know. There's plenty of lake property in South Carolina but it's important to find the right piece of land to build on, the right builder, the right home design, and every other crucial piece of the lake home building process.
Find Land through a Reputable Lake Home Builder
Not all "ready-to-build lots" are truly ready to build on, or even available to build on. If you're unsure about a property, do your due diligence and have it checked out by all the necessary experts and be sure it is indeed ready for construction. When you search for a property through a reputable home builder with experience building lake homes in the area, you can trust that you'll find a quality lot.
Work with an Experienced Builder Who has Built Other Homes in the Same Area
Building a custom home is a huge undertaking, and building on lake property in South Carolina requires a certain level of experience to be successful. Find a builder that has built other homes on similar lots to the one you are considering. There are a lot of characteristics about a property that dictate the type and size of home that can be built on it, how the home will be situated, the landscaping, etc. This isn't a job for a novice builder; you need the A team for this endeavor.
Consider the View from Every Room
If you're building a lake home for the view of the water, you'll need to take that into consideration for the design and layout of your home. Do you want the main living areas like the dining room and family room to have a view of the lake? What about the master bedroom or upstairs gathering areas? You'll need to think about how you want the rooms in your home to be laid out in regards to the view of the lake and the land around it.
Research the Lake Itself and Be Sure it Meets your Needs
Are you hoping to spend your time boating, fishing, paddling, jet skiing, or swimming? Make sure the lake supports all the forms of water recreation you enjoy. You don't want to build a home on a lake only to find out that it's not good for fishing, that speed boats and wave runners aren't allowed, or that swimming isn't safe. Do your research and find out the rules of the lake itself.
Total Quality Home Builders Specialize in Waterfront Properties
Looking for that lake home expert who can make your dream home a reality? Total Quality Home Builders specializes in building on lake property in South Carolina along the shores of Lake Keowee. Precision design, eclectic style, and quality craftsmanship come together to bring you the lake home you've always wanted. Whether for vacation or full-time residence, your lake home will be the epitome of beauty and comfort. Call Total Quality Home Builders today: (864) 868-5253.
https://www.totalqualityhomebuilders.com/wp-content/uploads/2019/04/Kunze-500x800.jpg
500
800
Team TQ
https://www.totalqualityhomebuilders.com/wp-content/uploads/2018/11/total-quality-home-builders-waterfront-300x112.png
Team TQ
2019-04-19 16:38:07
2019-07-21 16:01:12
Building a Lake House: What you Need to Know