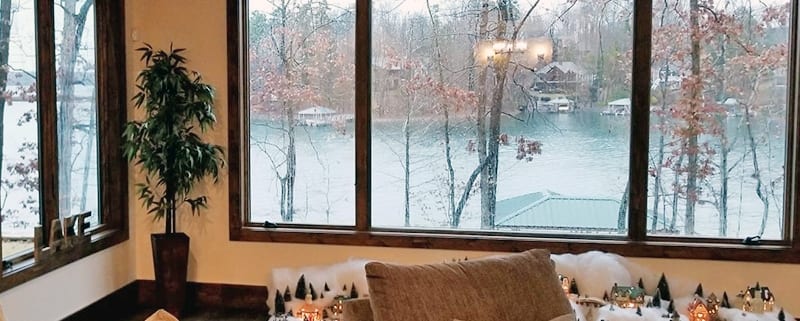 Are you on the fence about whether or not lake living is for you? There's certainly a lot to think about. Whether you're considering lake property in South Carolina or you're not sure yet, consider these 6 reasons people love lake living.
The natural beauty.

It's hard to beat the view of a lake: tranquil waters and the sway of trees, a clear blue sky and soft waves lazily lapping the shore. Enjoy the beauty of the diverse wildlife that the lake sustains such as fish, amphibians, birds, deer, and much more.
Water promotes relaxation.

Studies have shown that living near the water is relaxing for people, helping to reduce stress and even lower blood pressure. It also helps with sleep for those who struggle with insomnia. Sit outside before going to bed and listen to the sounds of the water and nature, even open your bedroom window at night and let them serenade you as you sleep.
Recreation.

The lake offers a plethora of recreational opportunities such as boating, fishing, swimming, paddling, waterskiing, hiking, biking, and much more. There's always something to do either on or around the water. If you enjoy the outdoors, lake living is definitely for you.
Entertaining.

If you like to host family and friends for get-togethers and parties, having a lake home makes that all the more fun. Everyone loves to visit a lake house, especially those who don't have the luxury of living on the water. You'll have no problem filling your house up with visitors at any given time.
Privacy.

Lake living offers instant privacy. The way the properties are situated, often built into the natural lay of the land, means your neighbors won't be right in your back yard. You're likely to have a larger lot with trees separating each property from the next. If you put in a private dock, only your property and those who live there or visit with your permission will have access to it. No waiting in line at a boat launch.
Property value.

Right now, lakefront property in South Carolina is a hot commodity. Whatever you pay for a lakefront lot, it will only increase in value over time as waterfront property becomes more and more scarce.
You will Love Lake Living Too with the Help of Total Quality Home Builders and Waterfront Properties
If these 6 qualities of lake life pushed you over the edge to choosing this lifestyle for yourself, call Total Quality Home Builders and Waterfront Properties. Lake property in South Carolina is going fast, but there are homes and lots available now on Lake Keowee. Whether you're looking for an existing home or a lot on which to build a custom home, Total Quality can help. With an expert lake home builder and real estate agency in one, you have every option at your disposal. Call Total Quality Home Builders and Waterfront Properties today to realize your love of lake living: (864) 868-5253.
https://www.totalqualityhomebuilders.com/wp-content/uploads/2019/02/waterford-Pointe-11.jpg
600
800
Team TQ
https://www.totalqualityhomebuilders.com/wp-content/uploads/2018/11/total-quality-home-builders-waterfront-300x112.png
Team TQ
2019-03-19 16:34:31
2019-06-06 12:32:41
6 Reasons People Love Lake Living